Solutions
Cash logistics
Edsson company provides complex solution for all parties in cash supply chain. In general, when client-company or ATM need cash, it means that cash should be ordered in bank and delivered by third-party company to the client. Our clients are banks, cash centers, cash in transit companies, retailers who need cash and ATM services.
Implemented projects
Our regular customers include large and medium-sized enterprises. The work of many companies depend on our services every day.
See other projects
We provide our clients:
Easy to use web portal for banks, cash in transit companies and retails business;
Web solution for cash centers in cash supply chain;
Web solution to support ATM, cash collecting and dispensing machines;
Optimization for ATMs – order only coins and notes that needed;
Service desk to work with incidents from ATMs and cash machines;
Mobile application to track ordered cash.
Web portal allows to plan, order, track, collect and deliver cash from perspective of all parties in cash supply chain. Web part for cash centers allow to track all cash stock movements, calculate, detect and clear discrepancies.
Web solution for cash machines allows to configure any type of cash collecting or dispensing machines. Receive data from machine and track what is going inside. Set indicators for each machine: when cash is going really low or high, you can react immediately, deliver or collect cash. Create orders to service machines: deliver or collect coins and notes. Our service desk will help you to receive incidents from machines, track progress and report service execution.
Our optimization software keep historical data of cash machine usage and build a forecast per selected weekday per denomination (coin or banknote) how machine will be used in future. Forecast will help to answer to the questions. How long machine will be able to work with current cash inside? When services will need to add cash to machine? (Or when services will need to empty machine, if this is a cash collection machine.) Does service needs to deliver all coins and notes for machine work in future or just add some denominations? Our software will make an order according to the forecast only for those coins and notes that needed.
Edsson is partner of Transtrack International company. Edsson has developed industry solution for Cash-In-Transit process.
www.transtrackinternational.com
We are proud that our software used for more than 5 years in Europe, Middle East and South Africa. We optimize more than thousand cash machines all over Europe.
Get a price quote
You can obtain a preliminary assessment of the terms and cost of your project.
Kiev, Ukraine
address:
Staronavodnickaya 29, 01015 Kiev, Ukraine
On map
Office phone:
+38 044 3882709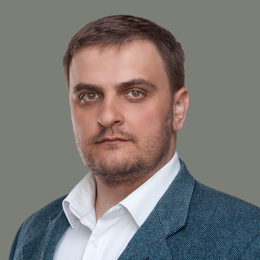 Maksym Rohanin
Managing Director
Phone:
E-mail:
Skype:
maksym.roganin
Violeta Lemeshchuk
HR Manager
Phone:
E-mail:
Skype:
roza.luxemburg
Nataliia Nosach
Office Manager
Phone:
E-mail:
Skype:
7b4222644ec0f942