Solutions
Bonita Software
Bonitasoft is the leading provider of open source solutions for business process management (BPM). Bonita BPM is an end-to-end BPM-based platform for building powerful, easy-to-change applications. Edsson will view, create, modify and control business processes for any complex projects with help of Bonita software. Bonitasoft offers different levels of training for business staff as well as for technical team members, that's allows Edsson always have experienced employees.
Bonita is comprised of the following complementary components:
Bonita Studio: graphic modelling tool using BPMN 2.0 standards to design processes.
Bonita UI designer: to design user interface for any device that interact with processed and business data.
Bonita Execution Engine: a powerful workflow engine to connect and run processes.
Bonita Portal: a user friendly interface to manage processes.
Bonita Studio is an Eclipse RCP application. Studio provides:
Draw processes just like on a whiteboard.
Smart BPMN design.
Connect easily with existing Information Systems.
Run processes in one click.
Bonita Open Solution 5.4, Connectors' explanation
Partner part at Edsson site
Summary
Busines process management (BPM) with Bonita software allows Edsson to implement complex projects with next phases: design processes, architecture, process creation, connect processes to IT systems, process deployment and industrialization.
About company
The first version of Bonita BPM software was released on 2001. Bonitasoft began offering the commercial services in Jun 2009. Bonitasoft currently has more than 1000 customers around the world, in more than 70 countries. The largest projects that have been implemented with Bonita impact thousands of individuals. The software has been downloaded over 3,000,000 times worldwide by organizations of all sizes for projects ranging from the simple to the most complex.
Get a price quote
You can obtain a preliminary assessment of the terms and cost of your project.
Kiev, Ukraine
address:
Staronavodnickaya 29, 01015 Kiev, Ukraine
On map
Office phone:
+38 044 3882709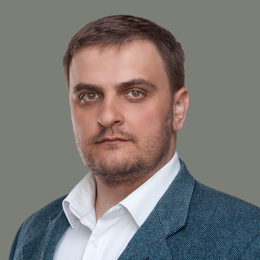 Maksym Rohanin
Managing Director
Phone:
E-mail:
Skype:
maksym.roganin
Violeta Lemeshchuk
HR Manager
Phone:
E-mail:
Skype:
roza.luxemburg
Nataliia Nosach
Office Manager
Phone:
E-mail:
Skype:
7b4222644ec0f942