Solutions
1C Solutions
Our company provides a full range of services for the development, implementation and maintenance of automated management and accounting systems based on the "1C" platform. We also design, implement and maintain mobile solutions for Android and iOS, and their integration with software products "1C". In our work we use advanced technology and all our experience of automation of small, medium and large businesses.
Implemented projects
Our regular customers include large and medium-sized enterprises. The work of many companies depend on our services every day.
See other projects
Implementation of 1C typical configurations
1C:TradeManagement
1C:ERP
Own solutions based on 1C platform
Audit and technical expertise
Consulting on accounting, taxation and management accounting
Analysis and examination of 1C configuration, identifying technical inconsistencies
Optimizing 1C productivity
Analysis of the correctness of accounting, reporting the survey
Used technology of development and project management:
"1C: Enterprise 8" includes a platform and application solutions developed on its basis, to automate the activities of organizations and individuals
Software development methodologies based on iterative alternation of phases of analysis, development, testing and adjustment of claims
Project management methodology, is actively used in the development of information systems for agile software development.
Best of practice ways to work units or companies engaged in the provision of services in the field of information technology.
Used database technology:
Relational database management system, developed by Microsoft.
Object-relational database management system of Oracle.
Competence of staff
Consultant in application solutions for Ukraine
Senior Consultant in application solutions for Ukraine
Senior programmer
Certified teacher in 1C applications
Get a price quote
You can obtain a preliminary assessment of the terms and cost of your project.
Kiev, Ukraine
address:
Staronavodnickaya 29, 01015 Kiev, Ukraine
On map
Office phone:
+38 044 3882709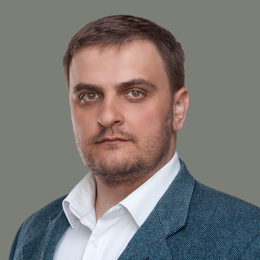 Maksym Rohanin
Managing Director
Phone:
E-mail:
Skype:
maksym.roganin
Violeta Lemeshchuk
HR Manager
Phone:
E-mail:
Skype:
roza.luxemburg
Nataliia Nosach
Office Manager
Phone:
E-mail:
Skype:
7b4222644ec0f942